DISCOGRAPH-O-SCOPE
Commentary on Girio's recording history CD by CD. This'll take some time.
Plan Of Action – The Kingpins
Most bands naturally evolve in some way. Often what they are listening to at that time will greatly colour their musical choices. Usually these changes are made with a disdainful dismissal of their previous work, as if what they are into now could only be relevant so long as they  spit on whatever they were doing up till then. In the case of Plan Of Action, they felt that not changing would be betraying themselves and their fans.
The Kingpins had become the best version of what they were (the Let's Go To Work band) not too long before. I had witnessed the best show I'd seen them play up until that point at The Rivoli in Toronto. Their grooves were thick and relaxed as they pulsed through a pretty strong catalog. We were joking after the set about hatching plans  for various theme EPs of trad ska, Biblical ska, Asian ska…etc… and then I didn't hear much from the band.
Paddy Walsh, who was the lead singer most of the songs and one of the main songwriters, had left the group and was replaced by JFK from Winnipeg. Then Bobby Beaton, the other half of the songwriting front with his distinctive guitar tone retreated from the band without a word to reform The Gruesomes. The band had recorded about 16 songs as pre-production which comprised mostly of JFK material as well as 2 Beaton numbers (which were as solid as any of his previous Kingpins contributions). Overall, it was different in tone, but still sat in the retro pocket they had occupied for so long, touching on some early ska, as well as other sixties touchstones. The material needed weeding through and some additional writing, but I was already envisioning sixties throwback sound. I was going to find out how to get those sixties sounds and push the band further into that place, and one thing was for sure, Lorraine Muller had to have more songs to sing. She had jumped up to the front on the previous recording, but there was little evidence of her voice on the demo CD.
My trip to Montreal put the brakes on all that. Jordan Swift (Kingpins bassist, Stomp Records co-founder) took me out for drinks and laid out his plan while he got very drunk on cheap draft. Jordan felt that the band was settling into a group that "covered" itself, like impostors pretending that nothing had happened. He felt it was time to push the band into a different direction, drawing more on the late 70s and 80s and infusing those influences into their ska. To him it made sense to take from what made the current Kingpins excited instead of trying to re-create the Beaton or Walsh version (unconvincingly, he added). So we agreed to meet a week later in Montreal with new material and see where it went from there.
This is where I became a songwriting contributor for the Kingpins. I brought in 5 songs. The words were mostly gibberish, but I had sketched out melodies, chord changes, some drum/ bass roughs…etc… we took it from there. JFK was not present for most of the 5 weeks we spent in pre-production. He was stuck in Winnipeg and it was difficult getting a commitment from him with regards to his return. He eventually made it back before we were to record the beds. His place in the band was a strange one. He was essentially  Paddy's replacement. A male presence in the band. During that last week of prep I asked JFK what his plans were and he told me that he would stay if the record did well, but that he had his own thing going. At that point, I felt we should tackle the issue with everyone. My feeling was that JFK should not be present on the CD as a band member because Lorraine was already on almost every song and she should take the position as lead singer. This made some of the members queasy including Lo, who was very reluctant to occupy that position. It was impossible for them to think of the band without a male singer. To me, it was a more focused approach to stick solely with Lo and avoid future trouble with an already turbulent lineup. Then there was the songwriting issue. We agreed (everyone except JFK) to split the original material with each other to help create feeling of mutual investment. JFK took issue with this as he had 2 original songs in the running and didn't want to share them. Honestly, I think it's perfectly fine for a songwriter to keep their royalties and credit untouched, but the split was there again and I know he took issue with it later. Enough of this, here's the record.
1. Plan Of Action – This is a song by The Shambles (B. Mendoza). It was our call to action. Eric  Boom Boom Boulanger (drummer) selected this song. We used a cut from the Portuguese radio broadcast of the '74 revolution. I had it on vinyl and we were looking for interesting sounds to sprinkle throughout the record. To make the drums come alive, Claus Frostell (engineer) got us to track them upstairs in the studio owner's apartment loft.
Plan Of Action is a straight cover, but it suited Lo's voice so well it was hard to pass up. She managed to blow her voice on the numerous scream takes.
2. Designated Driver – like a number of the songs, we pulled ideas from our lives. I was inspired by Lo's "mother hen" position in the band. If you know the Kingpins (and there were many of them) you'd know that they could be a needy bunch. Lo was always there to look after her family, sometimes to the point of wearing her out completely. I started there when writing about this long night out.
The B section came while working on the Mad Bombers' CD in Edmonton. A little nod to Split Enz in there. Love the Farfisa (played by JFK).
3. L'Aventurier – this one (by Indochine) was fresh for me, but to everyone in the French community it was as familiar as the air they breathed. The chorus of the song is a weird shift that bends the ear. The Kingpins were so enthusiastic about doing this, I think it bubbled over into the recording. We took a more direct approach (different decade), less reverb, a little more in your face, but we were careful to include sweeping and pulsing synths, handclaps (real ones) and a flanger effect for good measure.
Online, I've read both damning and praise for this version. Happy it provoked some kind of reaction.
4. Sick Valentino – this was the first song I'd written for Lo's voice. It was a delight trying to write material for her to sing, to even want to sing. Liam O'Neil on a lovingly out of tune upright piano.
5. Takin' It Uptown – a JFK number from the original demo. Claus had him doing his vocal through a Sennheiser 421 microphone to bring out some more bite. This song also has J.B. Britton (Me, Mom and Morgentaler) on congas to keep it rolling forwards.
6. Matchbox – this song came directly from the band jamming in that first five weeks, the music came fairly easy. I love listening to Josh Fuhrman popping out those sax riffs like he's breathing them. It sounds effortless, but always exciting. I played the guitar parts for the most of the CD (except for the JFK songs), but there were times (like this solo) when we had to bring in the bigger guns. That job was left to Simon Angell (Patrick Watson band) and he had to endure contradictory instructions as I attempted to make him play something that at the time must have felt counter-intuitive to him. In the end I was very happy with the double tracked solo using purposefully missed notes played at an intense pace and ending in my detuning his strings as we recorded.
The lyrics were tough to make fit. Jordan had reference points he wanted touched on, but we only had 8 verse lines in which to encapsulate that period scenester history. The first line about John Hughes junkies was a nod to Lo. I think Breakfast Club is still up there for her. Can't help but roll my eyes and laugh.
7. Bordel – the second French song and this one was spearheaded mostly by Lo. She had the initial chord change and we went from there. While working on it together we managed to come up with the B section. I remember being there and working on the lyrics well into the night. I just can't remember how I was of any help with the French. I think I mostly nodded my head while she worked it out.
We wanted to get Jean LeLoup to do the Chorus. Thinking it would be perfect for his voice. It was not to be, but we did get Marc-Andre Pilon to stroll in and deliver this bizarrely creepy vocal. He was the devil himself. In the intro we used a synth that Claus brought in. One of the many flavours that Lo teased me about on this record. She does a great impersonation of it if you'd ever care to hear it.
8. The Main – this is Josh's contribution. A great chance to relax. Some nice turn arounds and an opportunity to bring out some more traditional touches, like the upright piano rhythms. Brought in some more horns – Josh arranged them for the record. One of my favourites on the CD.
9. Goes A Little Like This – another JFK song with a great groove from Eric and Jordan. As this was mixed away from the band (Sound Of One Hand in Ottawa) so I never got the ok from JFK for the copious tape echo that we got from the 1/4″ one track machine. I was excited to include DJ Aerosol on this CD. Lo had more to talk about especially with how underused he was. I was only looking for something to push the song forward and accent, much like a cabasa would be implemented. And that was what he gave us. Not a feature or solo part, but a simple stab here and there that was part of the rhythm section. I'm on the defensive , ha!
10. Consequence – true story involving love, betrayal and dismemberment (or partial removal of the male privates). The details are too lurid to get into, but it's a Mississauga story that deserves a song. We did it as a duet – JFK playing the victim of said injury, Lo singing the part of the disgruntled partner whose sense of justice was sharp enough to make a grown man wince. I kept the details vague. JFK's verses were written the morning of the session in an inspired (albeit close call) burst of … duty.
In the video for this song, Josh fills in for JFK as he had left the band by that point.
11. All The World's A Cage – this is a song by Adam "Bix" Berger (Me, Mom  and Morgentaler). We took this opportunity to lean in another direction. Eric programmed the beat which we tracked using several sources at my home on a Fostex reel to reel machine. I brought it in and we dumped it to 24 track 2″ and built the track from there. This is the only song I played bass on. We used a very small amp for both guitar and bass with Josh playing his sax as quietly as he could manage.
12. End Of The Parade – this was meant to be another duet with Lo and JFK. It was too difficult to pull that together so we went for it as a Lo number. This was about the end of the Kingpins and everything else. This features a wonderful sax/ guitar break played by Josh and Simon. Claus' synth returns in the chorus – don't get Lo started! We filtered the part through a Moog at Sound Of One Hand and that's where the squishy loop came from – thanks to Martin Longden (Furnaceface). Martin also brought in the stereo spring reverb just for our mixes. What a guy.
13. Supernova – these lyrics were inspired by a stalker that had indirectly come in to Lo's life. I wish some of these songs were as vivid as the stories I was treated to by all the band members. Regardless, this song returns the record to the tone of the first track. Eric at his heaviest like he's going punch a hole through his skins.
Recorded in 2 weeks in Montreal, mixed in Ottawa.
recorded and mixed by Claus Frostell.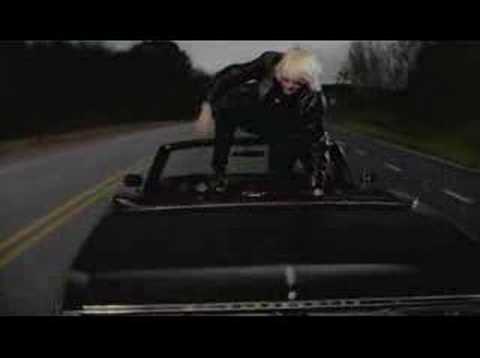 Morgan Doctor – Other Life (Aporia Records)
This is the second CD that I got to work on for Morgan. The first was almost strictly a mixing job, this was a little more involved. Like the first, the sources for the tracks came from everywhere, Morgan collaborated with so many players, recording them in unlikely places, editing and organizing the parts and then handing them over so we could go through more of that process.
THERE WERE HORSES – this was mostly a mixing job with some minor editing. Clara Engel on vocals singing words from a found text. This one is a little more electronic in tone, but there are a number of percussion instruments to keep this from feeling too stiff. I've had the pleasure of working on several Clara Engel projects so this was a lot of fun to pull together.
COME SMILING BACK – a collaboration between Morgan, Ben Leinbach and Benjy Wertheimer. Like a lot of pieces on this CD, the trick for Morgan was to balance having so many colours without weighing down the track or the groove.
LIVE AGAIN – this one came with a guide bass track from Morgan for me to record over. We tracked that at my old place, The Electrical Room and added the Mellotron flutes at the Slaughterhouse. This is one of three co-writes with Tamara Williamson on this CD. Morgan has played with Tamara for years so it was interesting to hear them collaborating in this way.
SILVER CITY – an instrumental piece featuring string parts by Karen Graves and Alex Grant with plenty of backwards piano, treated audio clips, and electric and acoustic  piano. I believe this is one of several songs that have drums that were recorded at The Electrical Room when Morgan was in the early stages of the project. I played bass on this one also.
SHOW ME HOW – on this one (another co-write with Tamara). We recorded 2 bass parts before mixing. One is an arpeggiated bit (panned left) to counter a more solid line (panned right). We programmed a simple filtered drum loop to plop along with the acoustic drums.
REBEL – this one started out very different when I received the tracks from Morgan. The featured instrument was completely different. I think it was a found clip that was dropped into the piece, but never quite fit. We discussed using another lead instrument and came up with Christine Bougie on lapsteel as an answer. I've enjoyed recording Christine on several records, The Expos, Emma-Lee and some demos with Kirsten Jones. With ease she was able to help shape the piece into something cohesive.
A MOMENT TO GO – this was the first one that I worked on with Morgan. The process of mixing this taxed my older system. I've since switched to another computer/ another program to avoid the compromising that I had to deal with in order to accommodate the amount of tracks that I was given. Making sub-mixes of certain groups was tricky as Morgan was making subtle changes over an extended period. Many of the tracks were shaped over many sessions.
STARS – this began as a jam that I recorded in Morgan's rehearsal space with Chris Gartner on bass. Near the final stage, I added bass for the chorus section. Another wonderful track featuring Tamara's beautiful voice.
THIS DAY IS DONE – another drum track from the earlier Electrical Room session and my final bass part for this CD. This features a sparkling guitar line from Nina Martinez.
NAMSAN SUNRISE – This one was tricky for me as we mixed it in Cubase in a session that Morgan had started. I usually prefer mixing from scratch instead of parachuting into someone else's session. We spent a good portion of time working on the sound of the vocal sample which was recorded by Morgan on location while she was abroad. When I listen to it now, I enjoy hearing the shift in tone from using a different software with another set of tools.
THE PASSING – on this one, Morgan, did some work with Paul Swoger-Ruston, a long time musical collaborator of mine and a good friend. Like a lot of the record, it was a joy to work with tracks from a lot of familiar musicians. I particularly enjoy the point (at about one third through) when the song shifts into a sadder tone.
BETTER PERSON – this track ends the record with more drone than the rest that evolves into a slow pulse – all sounding very slow-mo. And along with the rest of the record, this was one that I had to sit on, listening to the raw tracks repeatedly to find the focal point, or like Perry Gladstone says, the through-line. In someways, the drones are a bit more of a challenge. Although there were moments of delusion when I thought that I could do whatever my imagination felt was right, I would often get a thoughtful reminder that the real vision for this record was Morgan's and she always steered it right.
Kirsten Jones – Drive-In Movie (Maple Music 2005)
This album has had quite the journey. It began with heartbreak – not mine, mind you, and experienced at least one rebirth. I was introduced to Kirsten through our friend Paul Swoger-Ruston (who was also involved on this record). We had done some light recording at Jim English's studio in Elora and then at Paul's apartment in Toronto, but the project really began at my house with a meeting in the living room. Kirsten played us some songs on her acoustic and then we sifted through more material to fill out the list. Here, Kirsten chose Back To The Playground and Crumbs from my catalog. Both were demos done in the ska style and had to be altered greatly.
From here we prepped some guide tracks based on some references. What we didn't realize was that we would have to re- imagine a lot of the numbers until we got it "right." I don't know if I want to go into those reference tracks, but let's just say Kirsten's tastes were broad and it would be a matter of trial and error before she planted her artistic roots. Make any sense?
We recorded the drums with Craig Lapsley in Ancaster at his cabin. With little guidance he blew through the songs in single takes marking the different sections with ease as if he'd been playing them for quite some time. After that we started the process of building the tracks. At the time, I was recording at home and there were great limitations, but with patience the songs took shape. We tried things out, for I Found You, I had Kirsten sing while lying down on the floor to push her to use more of her throat. We got to experiment with doubling/ tripling on Shadows and Lethargy. Somewhere along the line we came to a bump. Songs like Crumbs and Need You were sitting on muscular rhythm tracks and Kirsten was figuring out where she didn't want to take the songs. I think the only reason Back To The Playground kept it's Motown beat was due to outside opinions. So we stripped down the other two to guitar and voice, building only lightly (strings on Crumbs).
At this point, Kirsten wrote Bittersweet Grand Canyon, bringing clarity to what really got this record going in the first place. We created a version using some drum programming to build on.
Well, the process went on, chipping away until we had taken it as far as we thought it should go.
Then there's the next phase, which is the record that most people know. Kirsten and I spoke when she secured a deal with Maple to re-release the record and decided to use this opportunity to make the album reflect who Kirsten was at that moment – or get it closer, anyway.
Bittersweet Grand Canyon – We scratched the original version, rented a pair of Neve pre-amps and a U-87 and tracked it in a day. Kirsten and I played the main guitars, percussion (tambourine skin) and Paul took the solo. Here, we capture the tone that we were looking for, both in the audio and the performance.
Shadows – Craig's original brush kit tracks remained. The doubled vocals were blended more subtly. Paul on lapsteel bridge, Mary Simon on backing vocals.
I Found You – this would fall in the group songs wouldn't get played live. Too muscular, too pop, but it does showcase some range. My biggest contribution would be creating the Beach Boys bridge with Paul. A fun exercise, but it came together when Kirsten made it sound "right."
Lethargy – this is really Paul's song. I wrote most of the second verse (lyrics), but it was only a variation on the first. Here we were able to create real atmosphere using the very light touches, ending with mellotron strings and tremolo guitar.
Need You – this would be the third version of the song. Live, it would go through more drastic changes. This was part of the Neve sessions that we did for BGC. Paul added the electric guitar. Again, this got closer to the Kirsten's original intent. Added touches were electric organ bass, tremolo bass (faking a baritone guitar) and my best attempt at a backing vocal.
Back To The Playground – Kirsten helped restructure some of the lyrics so that it didn't drop into that dark place that most of my songs end up going. I can hear her smile which is something I love about Kirsten, mind you, she usually makes me cry.
You Don't Feel – the Maple release was a good opportunity to focus the mix so that the parts glued together a little more. This one features a lovely third take on the pedal steel by Steve Halloran, giving the track scope and darkness, seemingly effortless.
Might Have Been – Dave Azzolini added a loopy guitar line to the head which lifted the section. Kirsten's layered vocals are delicious.We used the original mix for this one.
Crumbs – this is the stripped down version. This might be the original mix, too. Can't remember. The violins were recorded at Kirsten's apartment with Lindsey Hiiliard layering track after track. In the end, we just kept everything. She didn't intend for us to use all the takes, but the parts connected beautifully.
So I'll Tell You – our first try on this song was more of an atmospheric Lanois thing. In this version we peeled a bit of that away and pushed a more immediate approach. One of first songs that Kirsten ever wrote. I think.
Don't Mind Me – this also went through some changes, but none that really altered the fact that it's all about her vocal take. For a while this was her heart stopper at shows. She's written quite a few more since this CD came out.
Put together on a shoe-string budget, this CD has proven to carry her all the way until now. Kirsten has more recently made an incredible record with Gary Louris (Jayhawks) and I had the honour of being a part of that, co-writing one song, playing bass and offering the occasional "mitch-a-chugga" guitar. What a pleasure.
A Part
Recorded and mixed by Claus Frostell
This was an important record for me to make. It was the third CD that I had done with Lorraine Muller and we'd become great friends which made it that much more fun to do, but also, it was an opportunity to stretch out as a writer. With the Kingpins, I'd begun strictly as a producer, but by the second project we did together (Plan Of Action) I getting involved in the writing process. This CD (A Part) was originally recorded as a Kingpins record and only changed names after it was mastered. The Kingpins line-up had been changing slowly over the years, but by the time we were doing A Part the band was no longer recognizable as such (except for Lorraine). This was meant to be a ska record like the rest except that we weren't tied to some of the strict conventions of their earlier work.
In the beginning, Lo had spent a week with me in Toronto on a writing spree. It gave us a chance to come up with some solid song ideas to build on, as well as a number of rough sketches with little more than chords and hummed melodies to  static loops. On the second writing jaunt Lo brought Chris Raz (guitarist) and we continued the process. This time we filled in the blanks on some of the demos and began some fresh  ideas.
I haven't gone back to those CDs (the original demos) in years, but I'm sure there are some truly embarrassing moments crammed on them. In the end we came out with 5 songs which ended up on the finished CD.
Insult and Battery – this features a bass figure than I'd written the song around. I was thrilled to have Dan Meier play Bass Clarinet along with this motif at the opening of the track, wish we found more spots for the instrument. Originally the lyrics were from a different perspective, but I changed it  to  first person on  t he day she recorded her vocals. The band arranged a pretty clever instrumental break as a bridge based on a series of offset shots. Wish I'd come up with them.
Fool On Impact – this was written a long time before. I'd actually played it on acoustic guitar for Lo when we were working on Plan Of Action. It didn't make much of an impression (on my publisher either), but my recorded demo did a better job and it fit in with the tone that Lo was aiming for. Dan put together the horn arrangement, something the original demo didn't have. First time I got to use the Royer ribbon mic. I loved it on the trumpet so much that I made Lo sing the outro figure through it. It was cool, but Claus had to EQ it in the end to make it pop out more.
Out – this one came out of the writing sessions with Lo. Chris came up with the eerie synth figure. We recorded a lot of the dub echo the day we tracked guitar and some when Dan came in to do a couple of passes of blurps and beeps on his synth. The lyrics for this one were inspired by the song, Push, by Dana Baitz from her album, Flower. That was my starting point. The final chorus features a soaring drum line that drives it home played by Mike Gasselsdorfer.
This Town's Unbearable – this one was taken on by the band while on tour as the Kingpins. Lo contacted me to get the proper lyrics as she was making up lines. There's a background counter melody "oooo" that Dan suggested in the refrain. It was one of the first 3 that we tracked and completed. I think this may be one of Lo's favourites from the record. That may not still be the case.
Lude Behaviour – we added in some interludes to thread the CD together. Each member was to come up with one. Three of them managed to contribute. I love pop music, but I was happy to break up the song cycle with material that was more textural than melodic. This was Mike's which he tracked during one of the later drum sessions.
Pull It All Apart – this is where the CD gets it's title. Mostly demoed during one of the writing breaks. The opening lines were inspired by an interview with Sheryl Crow. Asked for some songwriting advice, she told the interviewer that you should never write a song with references to card playing as it was such a cliche. I took that as a challenge. This recording features more of Dan's little counter synth lines. It was tough navigating the split in the band at the time. Dan wanted more Kraftwerk and the band wanted more Costello. Ironically the tide turned after the record was made, so I'm happy we kept as many of these ideas as we did. But I think Dan would have liked more of t hem to have made the final cut. ha. The rhythm section is one of my favourite parts of this recording. Russ Cooper and Mike sit in a special place here. Russ's sound came from this lovely old Fender Precision bass that went through Claus' Traynor YBA-3 head then through a small Marshall cabinet (single speaker) recorded at low level. The doo-wap backing  vocals were re-tracked through the playback speaker on the 2 track 1/4″ machine at Studio Frisson (the mixing studio).
Party Of One – another from some old demos that my publisher couldn't care less about. Bitter? Liam O'Neil (the Stills) played the lion's share of Hammond on this and was given some room to spread out at the fade. Some of Mike's aux percussion parts were tracked in Chris' apartment. Gave the cowbell this hard reflective sound which I love. Can't remember if the neighbors complained or not. I think Dan came up with the organ counter line in the verses. More of the lovely horn section on this one.
Come On, Bring It Home – this song was an older one which originally was only a series of five verses. My publisher asked me to develop it further, give it a B section…etc… so I did. I came up with one, ripped out a demo (twice) and she said "whatever". Thankfully, the band rearranged the grooves turning it on it's head. The strings were arranged by Dan who also acted as section conductor for the quartet (recorded at DNA). Mike flips the drum groove in the chorus so that it's out of step by a beat. Freak.  To create greater contrast against the chorus, the band abandoned the ska (verses) opting for droning atmosphere with a pedaled bass line and tom hits.
Fashion Victim – this song began during the writing week with Chris. Sat in the living room and came up with the verse line/ guitar lick. From there we developed the chorus with some melodic direction sketched out just beyond our opening vocal lines. I found it difficult to complete this one. I tried several times. So I sent the demo to Greg Crowe to flush it out. Greg sent back a completed version fully paved with harmonies…etc… He did a great job, but in the end Lo felt like the tone of the song had pulled away from what she wanted on the record. This meant that we had to re-write it again. Or die trying. Greg had filled out the story which began from our origianal lyrics. Now I had to re-write it taking cues from his words. It was very much down to the wire.On the night I should have been writing (as we had to track the vocals the next day) I went out drinking with Lo and Mike instead and ended up waking up with a blinding hangover. The session was postponed until later in the day when "the producer" was fit to show up. I had to finish the lyrics somehow, so when everyone went on dinner break I dug in. The most challenging part was the chorus. Greg was stuck writing lyrics to the plodding melody we'd given him. I abandoned that and chose to use it as a counter melody. I wish I'd thought of that before I gave Greg the task of using those notes. Sorry, Greg. I'd finished the bridge as the band brought in my take out. Just in time.
R2′s Rant – Dan Meier designed this baby. We cut this down on the re-master to keep the flow of the record, but it's a good example of where his head was at.
Sooner Or Later – I had this idea when we did Plan Of Action, but couldn't finish it. Lo wrestled the lyrics to the ground. We tried to juxtapose the dreamier vocal delivery with the sharp angular cuts from the ska groove.
Shipwrecked Heart – written as a substitute for You Won't Say It which I wrote for Lo to sing, but was rejected. I wanted another softer personal number that felt roots-ier, so I demoed this one along with Insult and Battery. This features  some Mike G. percussion magic as well as a whole lot of Dan. He plays the bass clarinet mouthpiece using it like a reversed cymbal or suction pump. Listen to it with headphones – right side. On this track Dan played the Rhodes and tenor sax, as well. Originally, he wanted to use the soprano sax, so he took a try. I told him that it was a little too Wayne Shorter for the song, he returned with a "that f——g Kenny G has ruined the soprano saxophone!" That had to be said. The vocal pick-up was a very honest moment of a tired Lo in rehearsal. We kept it there because it fit so well with the melancholic feel of the song. The song title was taken from a fictional song that's used in a Carl Hiaasen novel, Sick Puppy. During the course of the recording, Lo became addicted to reading his books and ended up writing him a letter while we were on our European tour.
Interruptions – a truncated piece by Lo. An homage to the mechanical noise in the building that would intermittently halt our recording.
Top 5 – one of the first that Lo and I completed. Inspired by the book, Hit Men.
Tachee – The French contender! And the only one I didn't have a hand in. Perhaps the best song on the CD. We were getting close to finishing the project when Lo called me to say that she absolutely had to have a French song on the CD. The question was what song? I made few contributions to this one, but I can say that I suggested that they do this song (written by Lo and Krista Muir for a project they had called Glacee), I came up with the odd time fill idea connecting the different sections and last – not least – I played the one note piano line. Tracked at DNA. Mike G. used a coat over his snare to give it this near electronic sound. Krista sang on it with Lo taking the higher line.
Never Let You Down – the lyrics were inspired by Lo's personal life. Nothing like other people's drama as songwriting fodder. I wrote this as an alternative to Fool On Impact. Something fresher with less of a detailed demo to dictate the arrangement. In the end, Lo wanted both songs. The band was able to infuse more of themselves into this one.
Greatest Hits – Lo had some specific requests with this one and I tried my best to write it in one stroke, but it wasn't to be. The original lyrics got much darker by the end. It was about obsession, being hooked on someone to the point of losing yourself completely. Lo didn't want to go quite as far, so we spent an afternoon reworking the words, completely re-writing the last two verses. Dan wrote the string arrangement and he too had to work it over and over until it was right. It was a thrill to play this song live in Montreal on stage with a quartet for the release show. Other memorable moments for me, Mike's percussion track and Claus' treatment of the end vocal line which he piped into the stairwell of the studio and miked it up at a distance to capture the reflections.
The mix was done at Studio Frisson. Claus and I mixed Flashlight (Brown) – Running Season there. Lovely studio in Montreal. The tracking took place at Lo's rehearsal space, DNA Productions, Espace Boomeko and Chris' apartment.
Femmes Fatales
John Layton
John Layton is an artist I met through the Coffeehouse nights at the Renaissance Cafe (r.i.p.). John has a way of weaving slightly off-kilter stories within the pat-pat of his picking on the garbage picked dobro. It's as if they are one and the same thing,  maybe the stories couldn't exist without the music or vice versa.
With this CD I wanted to get as much of his performance as possible. So it'd be fair to say that this is a fairly accurate document of one week together. Every night John would drop by my old office and sing his songs in the small booth. We rented a pair of Neve 1073s from Reaction Studios (r.i.p) and with different microphone combination John would do several hours of takes each evening. I didn't want to weigh down his performances with too many overdubs, so we kept it to only one overdub on certain selected tracks only to pepper the album slightly. Morgan Doctor was the first thing I thought of when I first heard him singing Land Of Nog at the Ren. So I set up minimally at Morgan's space to track tablas to  bring out the comical exotic flavour of the lyrics and his odd have capo tuning. After that we recorded kit for Paulette's Brush to accent the bounce of his take and used the cajon to drive Metropol Hotel. There was one harmonica overdub that John played and I added upright bass to The Band Played On.
To find out more about the man, the myth click here.
The Expos
Old Friends (2006)
This was a funny record to make. I had seen and adjudicated the Donuts at the Brass In The Grass festival along with Christine Bougie (who I met for the first time and was to play on their second CD). Although the band was rough playing outdoors through a truly underwhelming sound system you could hear that they were moving towards this first record. I was hired to record them in Mich's basement as I was only set up at an office space and they wanted to keep the budget reasonable.  They were still the Donuts when we recorded and the CD was released under that name until the re-released it through Stomp Records in Montreal and decided to redress everything. I'll come back to that.
I met up with the band to get a feel for what they were doing and how they played at this point. It was at this point that they told me they were ditching a good percentage of their material and would be writing a lot of new songs while we tracked for the week in August.
It was a week fueled by pop/ a tracking chart (which they marked up energetically as we went) and the impending deadline which was the end of the week. The band was splitting off to go to school so we were under the impression that this would be it. We did get most of it done in that time, but booked several sessions to track upright piano, backing vocals and some final touches. Then there was the inevitable rush near the end in order to get it pressed for the CD release show. We put the final touches on the last mixes and stayed up through the night to master the dics using a pair of Neve pre-amps to shape the sound. What shape? Shittier. Odd as that was, we were using these lovely 1073s to pull up the crap and make it a hair nastier. By 7am, we had achieved just that.
That was a recurrent theme during the process. The vocal microphone selection was based on that. We tested several and went with the EVs that I'd received as a gift from The Cheapsuits.
This microphone here was their secret weapon. It had a unique tone which I've never used with any other artist. Not on vocals anyway.
The week was mostly a blur. I had set up as best as I could in the basement within smelling range of the cat's litter, mostly relied on headphones. I have a clear memory of helping Adam M. with his trombone solo and then running upstairs to help write a line if I could and then run downstairs to continue on the next part of the solo…etc… that was the pace.
For this recording we got to experiment with the drum tones (which I like to do to open up the flavours) by deadening the skins for the reggae interludes (White Gunn/ Black Gunn). This would be the album where I used the my spring reverb the most. It's a small Boss until that I picked up in a shop in Ottawa. Very distinctive tone.
When the CD was released I had completed 2 others around the same time – The Cheapsuits and I An Eye. I sent the CDs out together to a few labels and this basement recording was the one that got the attention. They eventually re-released with Stomp and used that as a chance to change their name/ re-mix (de-shittify some of the tones) and re-master with my favourite mastering engineer, Richard G. Benoit. They also used this opportunity to create some striking artwork.

Shawn Sage
Misadventures In Song
(Independent – 2006)
This was Shawn's second CD and we wanted to take his recordings to the next level. The problem was that we weren't able to afford much else than what we did on the first. Coming into this recording there were some key differences, Shawn had picked up a new Gibson acoustic and we rented a pair of Neve pre-amps for the guitar and vocals (and whatever else I could squeeze through). I ran all the snare/ kick tracks through the Neve's after the fact. The most important change was that Shawn himself became a much stronger performer. It was easier to get the takes we needed and it was far more enjoyable tracking those parts.
1. Misadventures In Song. The drums were tracked at Marshall's house with Mike Van Steinberg behind the kit. Initially I wasn't happy with the tones, but by the end I enjoyed what we had, except for Kurt Cobain. Most of the overdubs were done at an office I had on Kingston Rd., it was before I was able to track drums at my own place. Tracy Jones came in for this and a bunch of other songs and made the room shake. Here we also had Lynn Kastner add some percussion – a master at small hand percussion. I added a small organ part as a final touch for a counter melody. I think I meant it to be quiter in the mix initially, but it didn't sit right that far back.
2. Another War. This was one that needed some massaging and there are parts that I'm not satisfied with. I added tracked some electric as did Tracy, but I only felt like the tracks glued when I put down the final Hammond track.  This is yet another one where we had Andrea De Boer (Blue Venus) and Colleen Costello (Taffy) out to sing backups. Lots of giggles. That may have been from Shawn and myself.
3. Blow Out Sale. The drums were tracked with North Pole at Ryan Carley's cabin on Guelphline. Sam Cino played on those two. This was done well before we began working on the album in a serious way. I don't think Shawn had written everything yet. I associate this and N. Pole with his first record, but only because of the timeline. Used the Farfisa tone to garage it up. Tracy played along with a good sense of humour.
4. Stan Wadlow Park. This was an easy one. Open, nostalgic and inspirational. As any song about taking mushrooms should be. I actually remember singing back ups on this one, but it's a blur. I don't normally like rain stick, but Lynne made it work. I love the little Andrea/ Colleen moments in the chorus. Again the organ was glue played by a great friend, Meher Steinberg – no relation to Mike. The openness of the track made it easy to mix. It's on songs like these that I particularly loved Mike's parade drum kick. Tasty.
5. Permanent Bliss. A great feature of both Andrea/ Colleen's BGs and Tracy's detuned Hidalgo-esque blurts and the warbly aquatic textures. Meher switched over to Wurlitzer. His parts were tracked at his apartment in Parkdale. I can picture Queen Street west when I listen to his parts. Lynn pulls it together with her shaker.
6. Kurt Cobain. The toughest. We tracked the drums originally with Mike, but as we continued to track I couldn't make his kit work. In the end we re-recorded the drums with Taylor Knox (Goldendogs) in a tiny basement. It looked like a miniature kit, but he made it feel big. We kept Mike's lo-tom drum in the opening to give it the extra cloudiness. Love Shawn's harmonica. By the end, the song made sense to me. Another loud session with Tracy. Oh boy.
7. Wandering Mind. I really like this song, but it's definitely one where it was difficult to recapture the original demo. One of the only ones from this CD with a proper demo. Listening back now, I feel that we surpassed the demo, especially with Shawn's vocal take. The only acoustic guitar track that I attempted for MIS.
8. Ruins Of Paradise. The kit here is cajon/ snare drum played by colleen costello. Throw in Shawn's Casio keyboard line with Tracy's spookier guitar touches and you have one of the creepiest tracks on MIS. When I hear Tracy (as I am listening to it right now to remind me) I'm brought back to our sessions of name-dropping guitar tones. It was how about if I try more of a "—-" sound or a "—-" kind of lick. I think we just like talking about our mutual admiration for some of the records we referenced. Probably because we'd get all misty eyed and shake our heads in nostalgic reverence.
9. Can't Play The Blues. Blues can be tough for me. It's a language that is so universal and simple on the surface that I find it can often feel pedestrian, maybe even lazy as far as songwriting can go. Shawn approached this with a particular lyrical hook which although not deep, helped ground it. It's placement between Ruins and Lost makes it a breath of fresh air. I like Mike's easy feel on this and Tracy's acoustic work (right side).
10. Lost In The North Pole. Ok, my favourite, and that's before Meher laid down the tasty electric organ solo. Even before he put down the wah- Wurlitzer parts. Yes, before I got to do my backing vocals – thanks for letting me, Shawn. It started even before Sam Cino played the drums in that cabin on a Fall afternoon. A great lyrical take on the Holiday Season and mental dysfunction. They go together well, no?
11. No Going Home Again. I think this one used to have more verses originally. As it is, it clocked in at 7:07, so in the end Shawn was merciful. I always imagine Shawn as the character in the lyrics. A lovely story arc, taking it's time. Dean Cavill's lap-steel parts were brought in on disc.
12. Place Called Heaven. We demoed this one at my first office space. Oh, boy. I'm glad we got to do this bouncy version. Andrea and colleen play the parts of the angels on the chorus. Tracy was a good sport in pulling out the twang (kinda like "—-"). Since then Tracy began to play this live at a slower, dirge-like pace (more along the lines of "——-").
13. Piano Ballad. Recorded live at Café Au Lait on their apartment-sized upright piano, Shawn gave the 4 patrons there a few lively takes. The glasses are clinking in the background,  is that a game of pool I hear?